The IEEE Bangalore Standards Special Interest Group (SIG), a joint initiative between the IEEE Standards Association and IEEE Bangalore Section, hosted an IEEE Standards workshop in Bangalore on 23 June 2016, targeted towards industry and technology leaders from the key ICT, energy, and medical sect...
By Pradeep Balachandran, Chair IEEE Communications Disability SIG, Mohan Kumar, V P Megachips, Munir Mohammed, Program Specialist ComSoc & eHealth, Bringing enhanced abilities for those with disabilities through the advancement of technology and standards development is a primary goal of the IEE...
#AHT4H #VBlockchain #IEEESA With it being National Health IT Week, what better topics to touch on than blockchain and healthcare! Blockchain is everywhere. No matter where you look, and who you speak to these days, the expected implications of the technology are considered to be game changing – and ...
The IEEE Standards Association (IEEE-SA) is a platinum patron and will be speaking at the upcoming IEEE Technology Time Machine (IEEE TTM) symposium on 20-21 October 2016 in San Diego, California. IEEE Future Directions' flagship conference on future technology directions, IEEE TTM will bring togeth...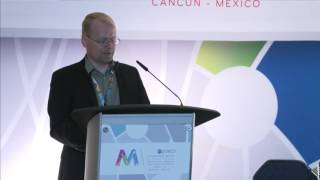 Consensus has gathered globally that collaboration among all stakeholders—across government, industry, international organizations, academia, civil society and others—will be crucial to spurring additional innovation, growth and social prosperity in the digital economy around the world. IEEE has joi...
The IEEE Foundation and IEEE Standards Association are hosting the IEEE Photo Tech Challenge to encourage people to use their mobile devices to capture pictures of how technology impacts the world in three categories: 1. IEEE's Greatest HITS (History, Innovation, Technology & Science) 2. Technol...
Key themes from Wednesday at OSCON in Austin, Texas, where the global open source community has assembled this week "to celebrate achievements, spark new ideas, and map the future of open computing through collaboration and education:" Community and collaboration have been inherent in the DNA of ope...
Try your luck at the IEEE Standards Association (IEEE-SA) Open Source Trivia Contest. From 18-19 May 2016 on the IEEE-SA Twitter page, we'll be asking 7 questions related to open source technologies and organizations. Be the first to respond with the correct answer to win a $25 USD Starbucks digital...
TERMS & CONDITIONS NO PURCHASE NECESSARY TO ENTER OR WIN. A PURCHASE WILL NOT INCREASE YOUR CHANCES OF WINNING. These rules apply to the "2016 Open Source Trivia Contest". 1. Sponsor: The Sponsor of the Contest is IEEE, 445 Hoes Lane, Piscataway, NJ 08854-4141 USA ("Sponsor"). ...
IEEE and ISOC held its second Fellowship Exchange Pilot Program at the IEEE 802® Plenary session from 13-18 March 2016, in Macau. This program provides participants from emerging economies with the opportunity to gain first-hand knowledge of the open, collaborative standards development process. It ...